Welcome to Sweet Briar farm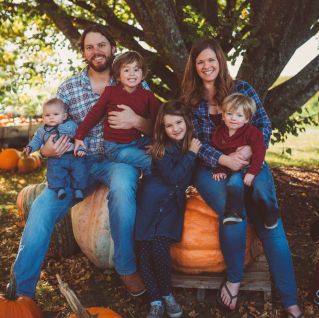 We are a small family-owned farm with a passion for chemical-free produce, well-treated animals, and our home-harvested honey. We pride ourselves on the natural quality and variety of our veggies, fruits, honey, heritage pork, and Dexter beef. Want to see what life on the farm looks like? Subscribe to our YouTube channel to join in the fun.
Our livestock have quickly become the heart of our tiny farm. All of our animals are raised with love and care, clean beds, fresh air, and the highest quality feed we can find. They're almost as spoiled as our human kids. We do have call-lists for buyers interested in live animal sales including heritage piglets, registered dairy and fainting goats, and Bellefair & registered Dexter calves. If you'd also interested in a half/whole pork or beef contact us here to get on the lists: sweetbriarfarmllc@gmail.com.
Environmental stewardship has always been important to us and we go the extra mile to manage our farm as a balanced ecosystem, rotating crops and grazing livestock, and even using our heritage pigs to till up our crop fields. We've been working with our local conservation district to get the farm environmentally verified. We hope to have the Michigan Agriculture Environmental Assurance Program sign in the front yard sometime in 2022.
We are not offering Farm Tours at this time.